Please Update your browser
Your browser is out of date, and may not be compatible with our website. A list of the most popular web browsers can be found below.
Just click on the icons to get to the download page.
Or continue login with
Telkomsel supported Dubai's National Day on Thursday (4/11/2021) while also promoting its digital telecommunications capabilities at Expo 2020 Dubai, an event that began in October of this year. Expo 2020 Dubai is one of the most significant global events since the COVID-19 pandemic, joined by 192 countries showcasing their achievements, potential and cross-country collaboration potential. It will run through March 2022.
The National Day celebration was also attended by President Joko "Jokowi" Widodo to showcase Indonesia's trade and investment potential as part of a wider effort to accelerate the economy after the pandemic.
"National Day is a great opportunity for any country to showcase its superiority, uniqueness, growth and potential to the world," says Hendri Mulya Syam, CEO of Telkomsel.
"Telkomsel is committed to making Indonesia the most promising country to trade with, invest in and [to visit] by presenting innovations in digital solutions and utilizing the leading technology from Telkomsel."
He added that the company's participation on National Day was a realization of its commitment to improving multiple sectors in Indonesia, as wider opportunities and foreign investments will eventually result in an improved national economy. He called this campaign the #MakeThingsHappen campaign.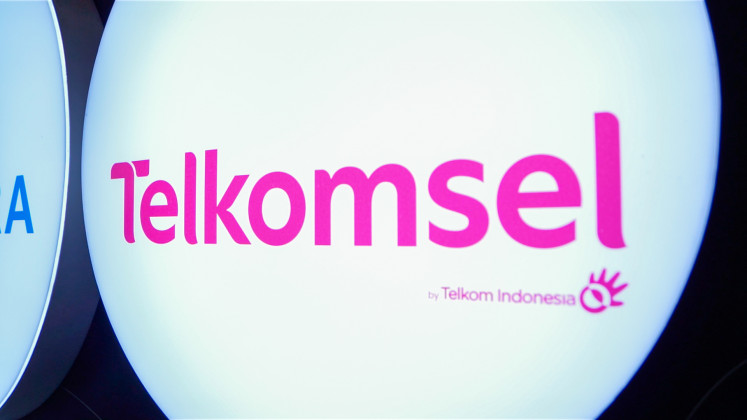 .. (Courtesy of Telkomsel/.)
The government also gave its full support for Telkomsel to represent Indonesia during the National Day celebration. In fact, Telkomsel's participation in Expo 2020 Dubai is an initiative by the Trade Ministry. The theme Creating the Future, From Indonesia to the World tells the story of the nation's progress, highlighting Indonesia as a promising country to collaborate with and invest in.
"Beyond cultural diversity, National Day also promotes the economic potential of Indonesia, which continues to be supported by infrastructure, competitive resources and the massive growth of the digital economy. We are confident that the celebration of National Day will enhance our network to attract global interests to Pavilion Indonesia, as we welcome opportunities to build long-term strategic partnerships in trade, investments and tourism," said Trade Ministry Muhammad Lutfi.
Muhammad added that in Pavilion Indonesia, the government presents innovations in telecommunications and the digital industry that connect the people of Indonesia through competitive innovations on a global scale. Telkomsel showcases its advanced digital technology and innovative digital solutions through the Vibrant Present installation.
Telkomsel is also showcasing multiple digital solutions, such as MAXstream for quality entertaining content to support the Indonesian movie industry, LangitMusik for promoting local musicians through popular music and Dunia Games for bringing the leading mobile games and growing the e-Sport ecosystem in Indonesia.
Additionally, MyTelkomsel is a super app that provides convenience for customers to access various digital needs through their smartphones. And the company's latest app, KUNCIE, is an Edutech platform created to open wider opportunities for talents in Indonesia to improve their skills across sectors and contribute to the progress of many creative businesses. The app is also helping Indonesia realize its Golden Generation targets by 2045.
"The participation of Telkomsel in supporting National Day at Pavilion Indonesia reflects our commitment as the leading digital telco that continues to build the nation by utilizing the latest technology. We hope, through this sort of support, Telkomsel can showcase its potential and superiority in the digital ecosystem in Indonesia, which will #MakeThingsHappen for the global to collaborate and invest in Indonesia," said Hendri.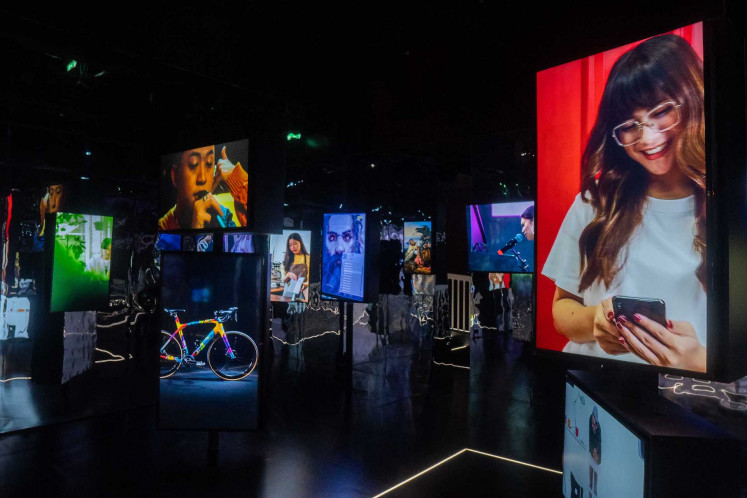 . (Courtesy of Telkomsel/.)
Telkomsel is a state-owned company under TelkomGroup that recently underwent a brand rejuvenation. The change can be seen as a way of the company's effort to adapt and stay relevant in every phase of life "through a consistent, comprehensive transformation as a symbol of change that allows Telkomsel to contribute and accelerate the lifestyle transformation among the society", according to a press release.
Moreover, the change is also a strategy to open up bigger opportunities for the country across the digital economy, culture, tourism and investment by strengthening the digital ecosystem to an international level.
"We truly appreciate Telkomsel's participation to support Indonesia's participation at Expo 2020 Dubai, considering that today's economic development is strongly related to the roles of companies that keep supporting the digital economy in Indonesia, such as Telkomsel, a leading company in the country that continues to contribute to the digital economy growth. Through Expo 2020, Indonesia would also like to showcase the country's promising potential in the digital economy, which continues to grow rapidly along with technology advancements and market shifts that are expected to improve investors' trust in Indonesia," Lutfi said.
© 2016 – 2021 PT. Bina Media Tenggara